All those involved with Helston Town Band are deeply saddened to hear the news of the passing of Life Member and former Treasurer, Ann Williams. Ann died yesterday at the age of 80.
Ann became something of a Helston Town Band institution, and, in September 2021, representatives from the Band and Committee gathered to mark her retirement as Treasurer, with a presentation and meal held in her honour. Ann was thanked for her "immeasurable contribution over many years" and presented with a silver salver, flowers and gifts. Ann had moved to Stoke, to be near Annette.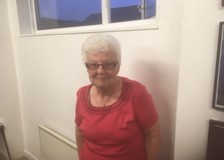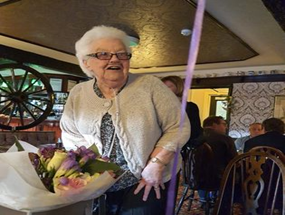 Ann Williams was made a Life Member in 2012, in recognition of her lifelong dedication to the Band
Ann had been associated with Helston Town Band for as long as she could remember; her dad played trombone, whilst her mum was a founding member of the Ladies Committee and was also their Treasurer for 21 years. For the last few years of that time, Ann was Joint Treasurer with her, which was her introduction to the finances of the Band. Ann re-joined the Ladies Committee in 1982 and, after a couple of years, she was asked to become Treasurer. We remember fondly the work that Ann did with the Ladies, the friendships formed and the many fetes and the coffee mornings that she presided over. Then, as if that wasn't enough, in 2009, Ann also took on the role of Treasurer for the entire organisation, balancing the Band's books for over a decade.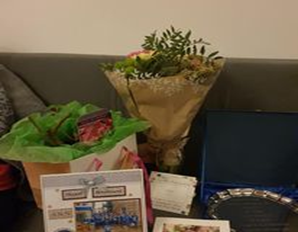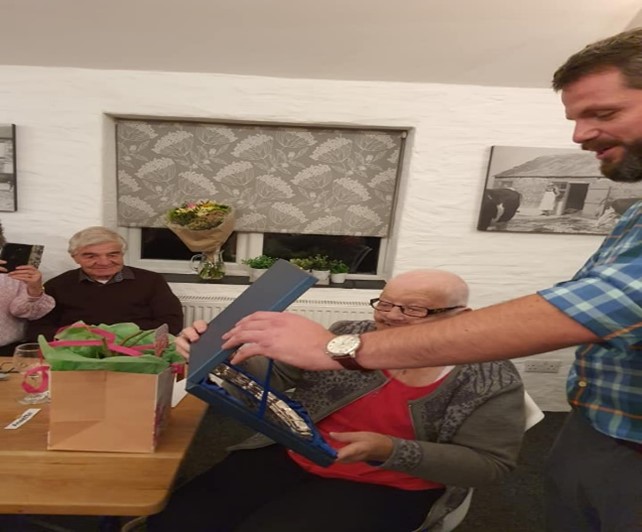 Service to Helston Town Band: Ann retires as Band Treasurer
'Meticulous' is the word that springs to mind when summing up Ann's approach to being Treasurer and it is something that became virtually a full- time role for her… at a time in her life when she should have been taking things a bit easier! Ann set up the accounts and spreadsheets on her home computer, reported back to the Committee and could account for every penny that came or went out. As part of her role, Ann co- ordinated Flora Day, Summer and Christmas collections, dealt with insurances, receipts and bills and paid in thousands of pounds at the bank, on behalf of the Band, over many years.
Ann, alongside her late husband, Russell, dedicated a massive part of her life to the running of the Band and in recognition of this achievement she was made a Life Member in 2012. She was a lovely lady who will be very much missed by us all and we send our heartfelt condolences to her family and in particular to Annette, Mark and Louise, Laura and Jason.